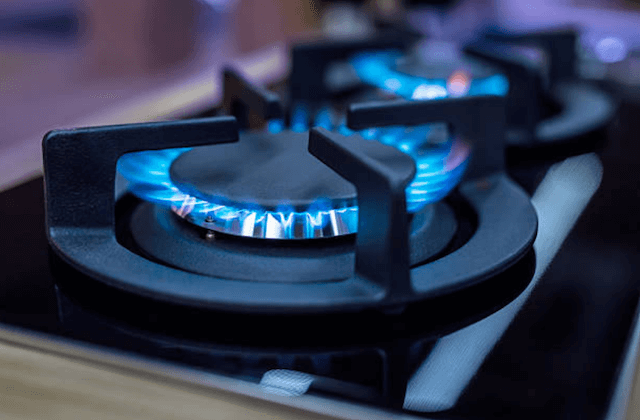 CALL TODAY:
(954) 420-8459
A broken stove isn't really going to do much good when it comes to preparing a meal for the family. As soon as you realize that there is a problem with the stove, you should call us to take care of that. The same-day repair service that we offer to our Davie customers can really save your family from a night of going hungry or having to eat food you made in the microwave.
We want to make sure that your stove is fixed in time for you to get dinner on the table. Our repairmen can handle all of the common stove, range, and oven issues on all of the major brands. They are supplied with everything that they need to get these jobs done, including the parts and tools. Done-Right Davie Appliance Repair is proud to offer our customers a 12-month warranty on all the parts that we use and the labor that we do. Learn more: www.appliancerepairdavie.com
STOVE PROBLEMS
Won't Turn On/Ignite
Before calling us, make sure that the pilot light is still lit ( this pertains to gas models) or that the appliance is plugged in and the circuit breaker is still on (these pertain to electric models). Once these are ruled out, it is likely that the problem is an infinite switch, surface element, oven burner igniter, or the bake and broil element.
Burner/Oven Won't Heat
This is the type of problem that we can easily have fixed in an hour or 2 at the most. If the oven isn't heating up, it is usually because of a malfunctioning or broken oven sensor or bake element. If it is a burner that won't turn on, it is likely because an element is broken, the burner switch is bad, or the terminal block is not working.
Timer/Program Issues
If this problem occurs, it is safe to assume that it is an electrical problem. It is usually because of a bad control board and the broken control board is messing with the timer and program setting process. We make sure to carry control boards for numerous brands of stoves and ranges like GE, LG, Sears, Kenmore, and many others. We also make sure to offer a warranty on this part just like we do with all the others.
Oven Is Too Hot
Believe it or not, it is possible for an oven to get too hot. This problem is likely a result of a bad sensor or thermostat. Our certified repairmen are able to identify where the problem is coming from and get it taken care of. You should take care if you are trying to troubleshoot this problem yourself because of the risk of burns and injuries.
Igniter Won't Light
This is a problem that can be caused by a few different things including a broken surface igniter, safety valve, electronic control, or temperature sensor. This problem is easily identified by an igniter that will glow but will not actually light. Our techs will figure out if the part can be repaired or if it needs to be replaced.
Door Won't Open
The newer self-cleaning ovens have problems with the doors not opening following a self-cleaning cycle. This is due to a bad or broken door latch, seal, or thermostat. Our techs will identify the reason and get this fixed so that your oven is good as new.