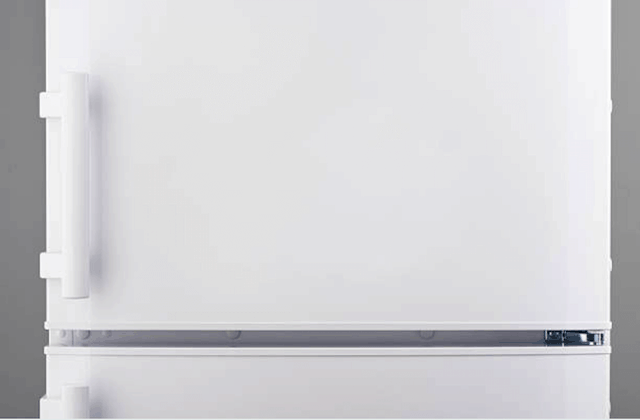 CALL TODAY:
(954) 420-8459
The refrigerator of your home serves a very important service for the household. It is the place where the dairy, produce, and other food and drinks are stored until they are able to be consumed. When this appliance breaks, it can lead to food and groceries that melt and/or spoil and thus land them in the garbage. This is ultimately like throwing money in the garbage. Our same-day service and certified technicians (learn more) will make sure that your refrigerator or freezer is fixed as soon as possible.
We are aware of the importance of this appliance and this is why we work as fast as we can to get it fixed. Done-Right Davie Appliance Repair can address all the common issues that you may be dealing with and we can do this on our first visit to your home.
REFRIGERATOR PROBLEMS
Loud/Constant Noises
The most common reasons for a refrigerator to be making loud or constant noises are because of a bad condenser fan motor or evaporator fan motor. This is actually the most common reason why people call us for refrigerator repair. If you are able, let us know when you call whether the sound is coming from the freezer or the refrigerator so that we can make sure that we bring the right tools and parts to address the problem.
Water Leaks
The most common causes of refrigerator leaks are a broken water inlet valve or an issue with the door latch or closure. Our vans will have the tools and parts that our techs will need in order to address these problems. We can take care of a leaky refrigerator for you.
Won't Start
Before calling us, you should make sure to check and make sure that the refrigerator is plugged in and that the circuit breaker has not been tripped. If you have checked these, the problem is like due to a faulty temperature control or compressor overload relay. These are the most commonly encountered reasons for this to happen.
Ice Maker Won't Make Ice
It is possible for the ice maker to work really slow or to make cubes that smell bad, and we can address these problems as well. But it is not making any ice at all, it could be because of a broken temperature control in the freezer, water fill tubes, or water inlet valve. Either way, an ice maker that doesn't make cubes, isn't of much use.
Fridge Too Cold/Warm
Our technicians can take care of temperature problems in the fridge or the freezer of all the major brands. This is a common problem that we see happen with refrigerators. If a fridge is getting too warm, it is probably because of a bad air inlet damper. If the refrigerator or freezer is getting too cold, it is commonly because of the temperature control or the thermistor.
Broken Water Dispenser
Our techs come ready with the tools and manufacturer parts they need to fix the water dispensers of Whirlpool, Kenmore, GE, Sub-Zero, and many other brands. This is a problem that is rarer than other problems we encounter, but we can still take care of that for you. It is most likely caused by a bad water inlet valve or dispenser actuators.
Door Latch/Bulb Problems
A broken refrigerator door can cause such problems as leaks, condensation issues, loss of temperature, and food to spoil (which could cost you a lot of money in wasted food). It is usually a result of a gasket, seal, or hinge that needs to be replaced on the refrigerator. It is also just as simple for us to deal with blown-out bulbs in the refrigerator or freezer.